With summer comes social events and all the best party food. Here are 5 popular healthy party food recipes from Leanne Ray Nutrition. There's something for every occasion!
Summer is Party Food Season
I don't know about you guys, but once June hits my social calendar tends to completely fill up. It seems like every weekend involves a backyard barbecue, dinner with friends, or a family pool party. And hey, I'm not complaining! The laid back social vibe is one of my favorite things about summer.
As fun as it is, it can also be a tad stressful to come up with a tasty and interesting dish to contribute, especially if your goal is to make a crowd-pleaser that's still fresh and somewhat balanced. Read: I love a good cheese dip as much as the next person, but in warmer weather I tend to crave lighter fare.
In this post I'm sharing five favorite healthy party food recipes that are both simple and customizable. These are also some of the more popular recipes on Leanne Ray Nutrition, so I figured you would appreciate them all in one place!
Best Healthy Party Food Recipes
Farro is one of my favorite ingredients to feature in a summery grain salad. This side dish features juicy blueberries, crunchy English cucumbers and salty feta cheese in addition to a seriously delicious tahini-based dressing. It basically satisfies every craving and pairs well with your protein of choice.
My Tangy Purple Cabbage Slaw is a fun (and beautiful!) twist on traditional creamy varieties. The dressing is red wine vinegar based and the addition of dates adds a little bit of extra sweetness and something special. The best part about this recipe is that it makes a great side, but can also be used as a sandwich topper (specifically pulled pork).
These summer rolls look impressive and they're actually a cinch to make! Once you have the rice paper, you're just 20 minutes away from a fresh summer meal and you can change up the filling based on what you have on hand. These would be a great choice for a last minute dinner party. You might even consider involving your guests ("build-your-own roll" party anyone?). You'll want to eat that peanut sauce by the spoonful so make a big batch.
These Proscuitto Wrapped Peaches are more of a late summer appetizer when peaches really shine, but you could easily sub nectarines which come into season earlier. The saltiness of the proscuitto paired with the sweetness of the fruit is a total match made in heaven. I love the addition of the balsamic glaze at the end to add a fun extra pop of color contrast.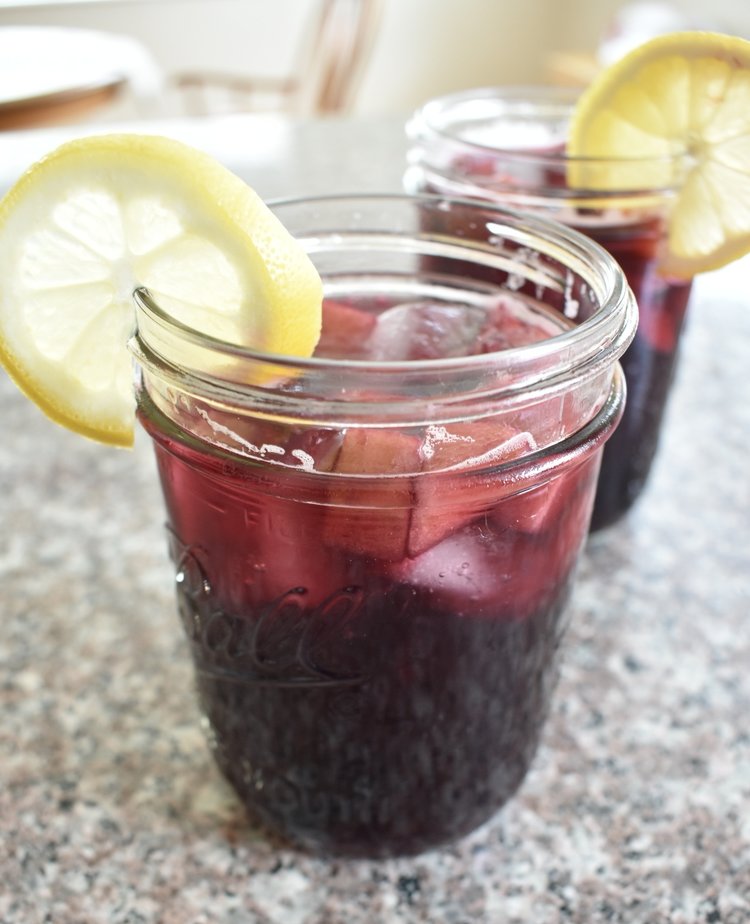 Clearly this list wouldn't be complete without a beverage. My Mason Jar Sangria is about as fun as it gets for a signature cocktail. The storage container doubles as a glass so you aren't busy playing bartender while your guests are mingling. Just pre-mix, screw on the lids, and arrange the jars in a large metal tub filled with ice. This recipe utilizes lemonade instead of orange juice for those hot and humid days!
What are your go-to party food recipes? Leave me a comment below and feel free to link to your favorites!
Want More Plant-Forward Recipes?
Join my VIP list and I'll send you five reader favorites! Healthy, flavor-packed recipes. What's not to love about that?