It's been another delicious year of recipes in my little nook of the internet! Hopefully I've accomplished my goal of showing you that plant-forward cooking can be both approachable and full of flavor. Here are my top 10 most popular recipes of 2020.
Coming in at number ten is this insanely photogenic fruit pizza with a more wholesome, whole grain (and still totally delicious) crust. This is one of the photos I'm most proud of from this year! Clearly this is more of a spring/summer dessert as is, but you can easily customize it based on what fruit is in season.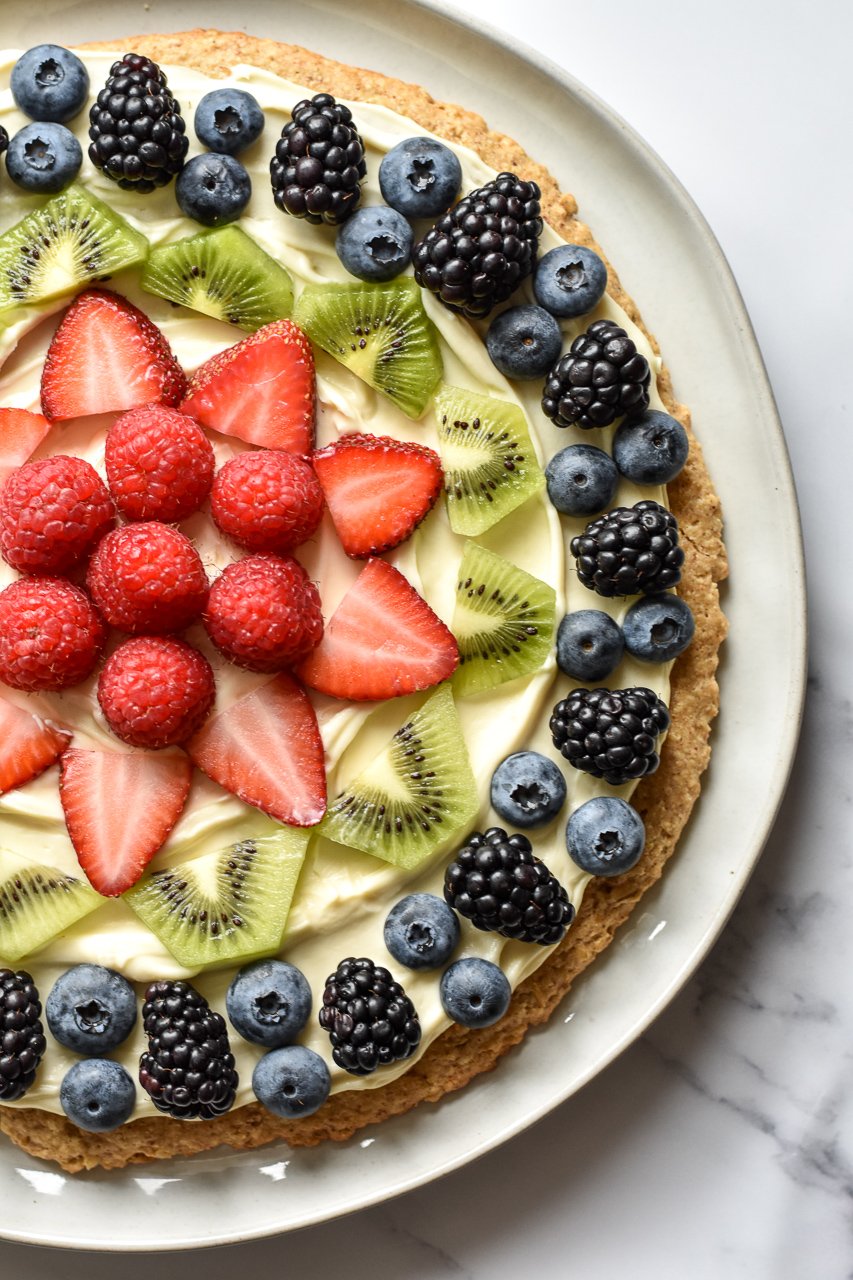 What a reader favorite this turned out to be! I was shocked by how many of you made this and shared photos on social media. The crumb is perfect due to the addition of buttermilk. Cheddar cheese, chives and sun-dried tomatoes make the flavor really pop! With so many sweet zucchini bread recipes out there, I thought this was a nice change of pace.
My love for fruit salads with heat only intensified this year! Watermelon, feta, and mint is a classic combination but I took it over the top with jalapeños, flaky salt and made-from-scratch hot honey.
This recipe was inspired by Cinco de Mayo when we were still in stay-at-home orders and I wanted to mimic a night out on the patio of a Mexican restaurant. I think it fit the bill!
These cookies are meant to be a wholesome snack option instead of a dessert cookie. They have a fantastic chewy texture and are sweetened only with dates! Being vegan, they are perfect if you're in the mood to bake but are out of eggs.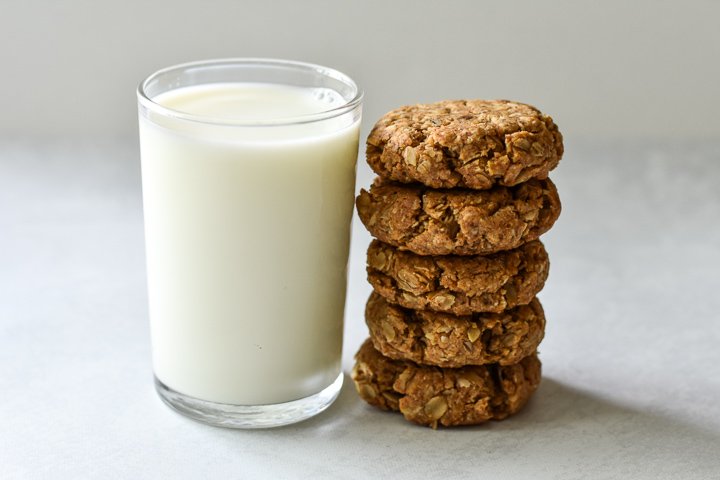 Feel-good food at it's finest! The colors are beautiful, the flavors are fresh, and these can be customized to fit nearly every dietary preference out there. The mushrooms are marinated for big umami flavor; even the meat-lovers in your house are sure to love it.
I'm very proud of this one! With all of the pumpkin spice latte recipes floating around Pinterest, I don't think there's another recipe quite like it. A brown sugar simple syrup is infused with flavors of fall like (real!) pumpkin, cinnamon, cardamom and cloves. It's also really versatile! Use it in coffee, cocktails, on ice cream or even to top oatmeal.
Acai bowls always take me back to my honeymoon in San Diego. This one is swirled with peanut butter and topped with all sorts of crunchy toppings for a super satisfying and gorgeous breakfast.
I believe 2020 could also be known as the year chickpea cookie dough took over the world 😆 For real though, this concept is very popular, I just put my own personal spin on it. When you're burnt out on oatmeal energy balls (like I was after eating them non-stop while nursing my baby), try this version that's made with chickpeas. I promise you can't taste them. And what a great kid-friendly snack!
If you would have told me that a simple smoothie like this one would be my most popular recipe of the year, I would have never believed you! But here we are. I hesitated to share it because of how basic it is, but of course I'm so glad I did! You can't go wrong with the classics and this one has serious PB&J vibes.
What was your favorite?
Do you have a favorite recipe of mine that you made in 2020? I would love to hear about it in the comments! Better yet, if you have a few minutes to spare, I would love if you gave the recipe a star rating and review. Thank you so much for your support this year!
Want More Plant-Forward Recipes?
Join my VIP list and I'll send you five reader favorites! Healthy, flavor-packed recipes. What's not to love about that?