Are you doing a dry (or "dry-ish" as I've sometimes done in the past) January this year? Here are 5 no-alcohol drinks that are inspired by classics. They feature fresh-squeezed juices, herbs and homemade infused simple syrups so the sugar is kept in check. Don't forget the fancy glass!
Margarita Mocktail
Margarita lovers unite! There's nothing quite like a good marg. Here's a great n/a option to serve with your favorite Mexican dish if you really want that tart lime flavor (and not the sickly sweet mixer). This makes a smaller portion meant for sipping, just like the original. I know you'll love it!
Get the recipe: Margarita Mocktail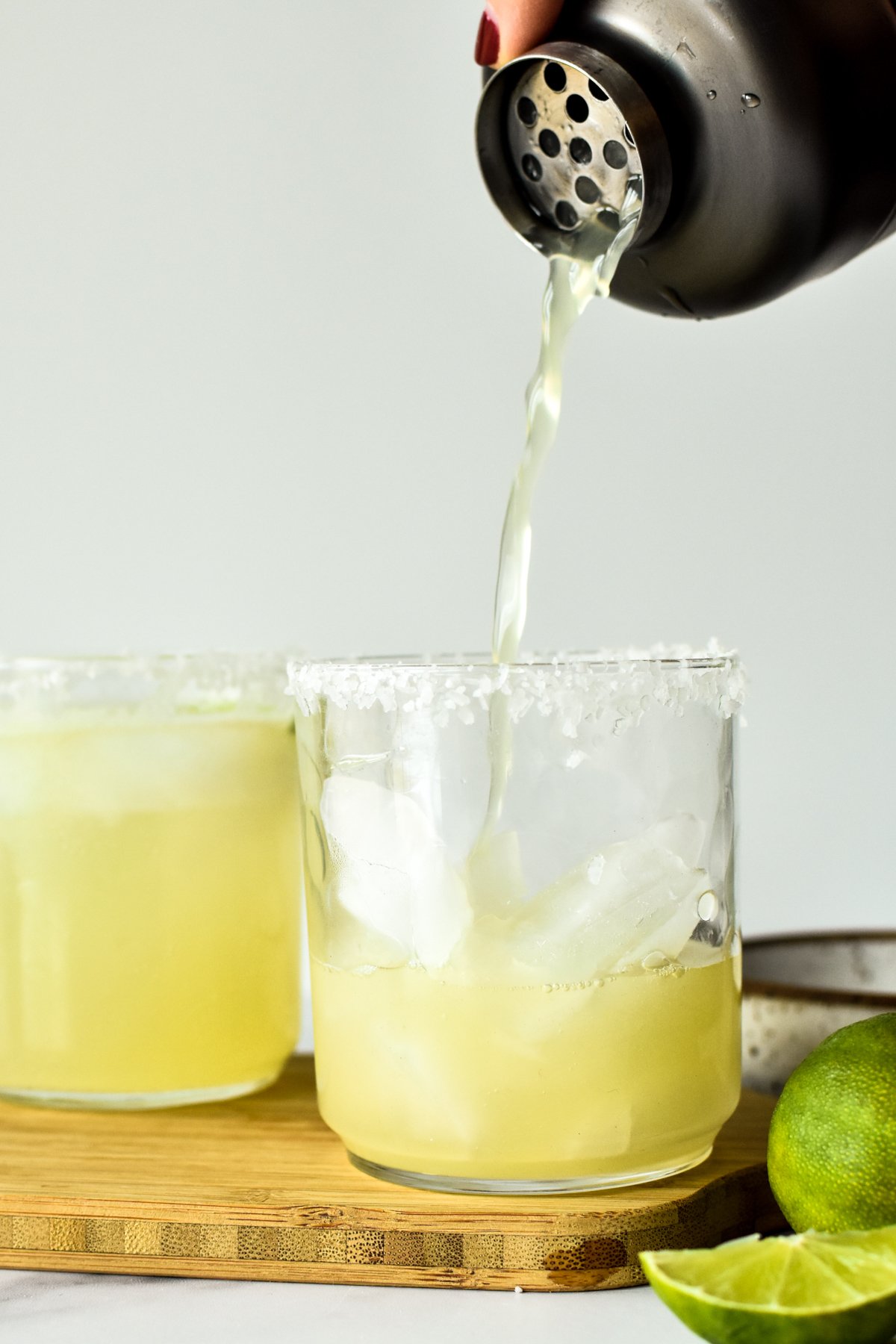 Tom Collins Mocktail
The Tom Collins is super underrated in my opinion. Its traditionally made with gin, muddled fruit and sugar, topped with club soda. This non-alcoholic version calls for a homemade citrus honey syrup that really gives it great depth of flavor. And instead of gin, we use a non-alcoholic spirit (affiliate link) that mimics the botanicals. Topped with a bada bing cherry, always.
Get the recipe: Tom Collins Mocktail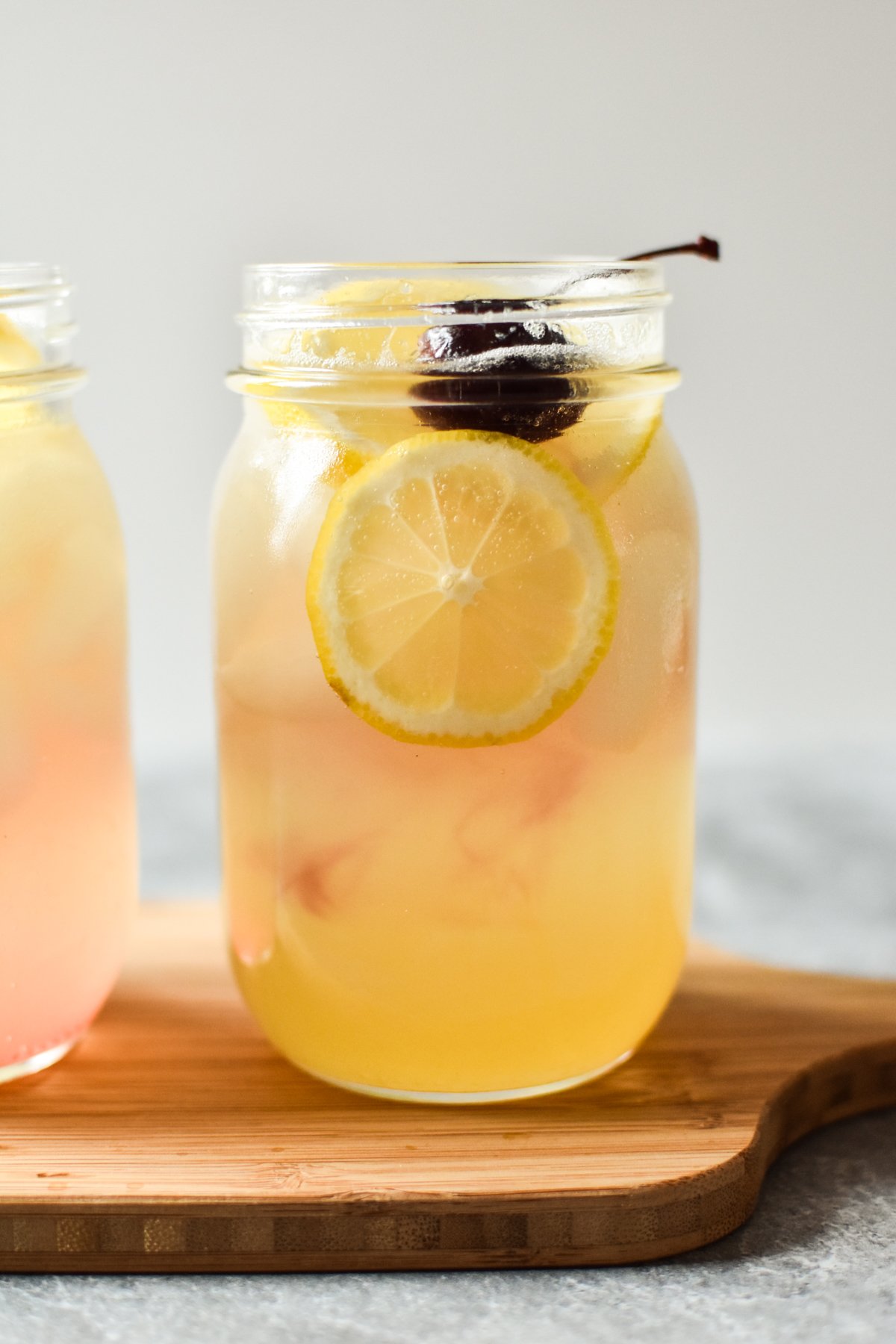 Pom Passion Tea "Sangria" Mocktail
Who doesn't love a glass of fruit-filled sangria at a party? Pomegranate juice has similar qualities to red wine and I like to combine that with a fruity herbal tea concentrate to really make this one shine. No added syrups or sugars required. It's simple and a big crowd-pleaser.
Get the recipe: Sangria Mocktail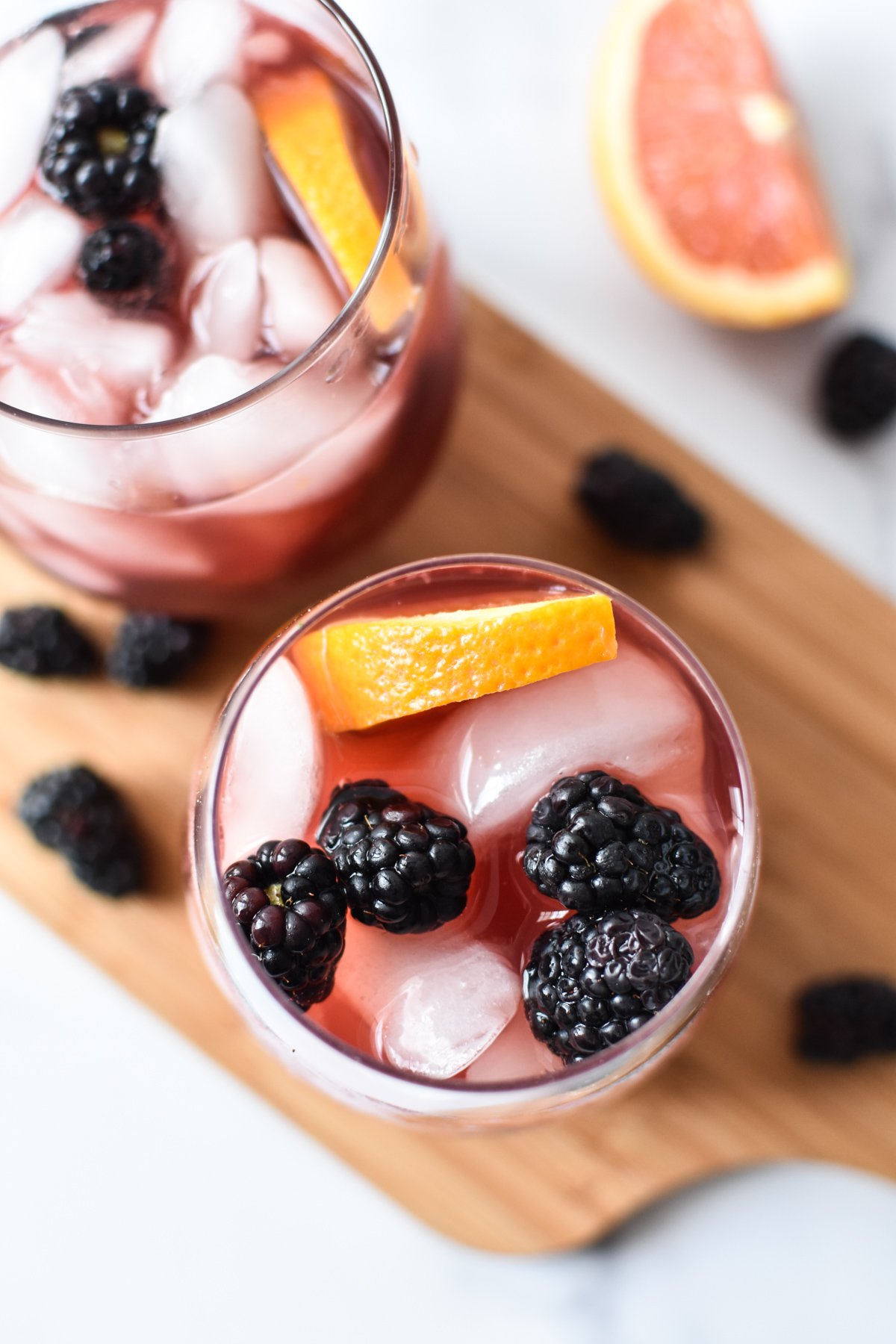 Sparkling Grapefruit Mocktail
If you know me, you know that a paloma is one of my all-time favorite cocktails. This sparkling grapefruit drink has a very similar flavor profile but with the fun twist of rosemary. I love the combination and I'm just saying, it's very pretty for serving to guests too.
Get the recipe: Sparkling Grapefruit Mocktail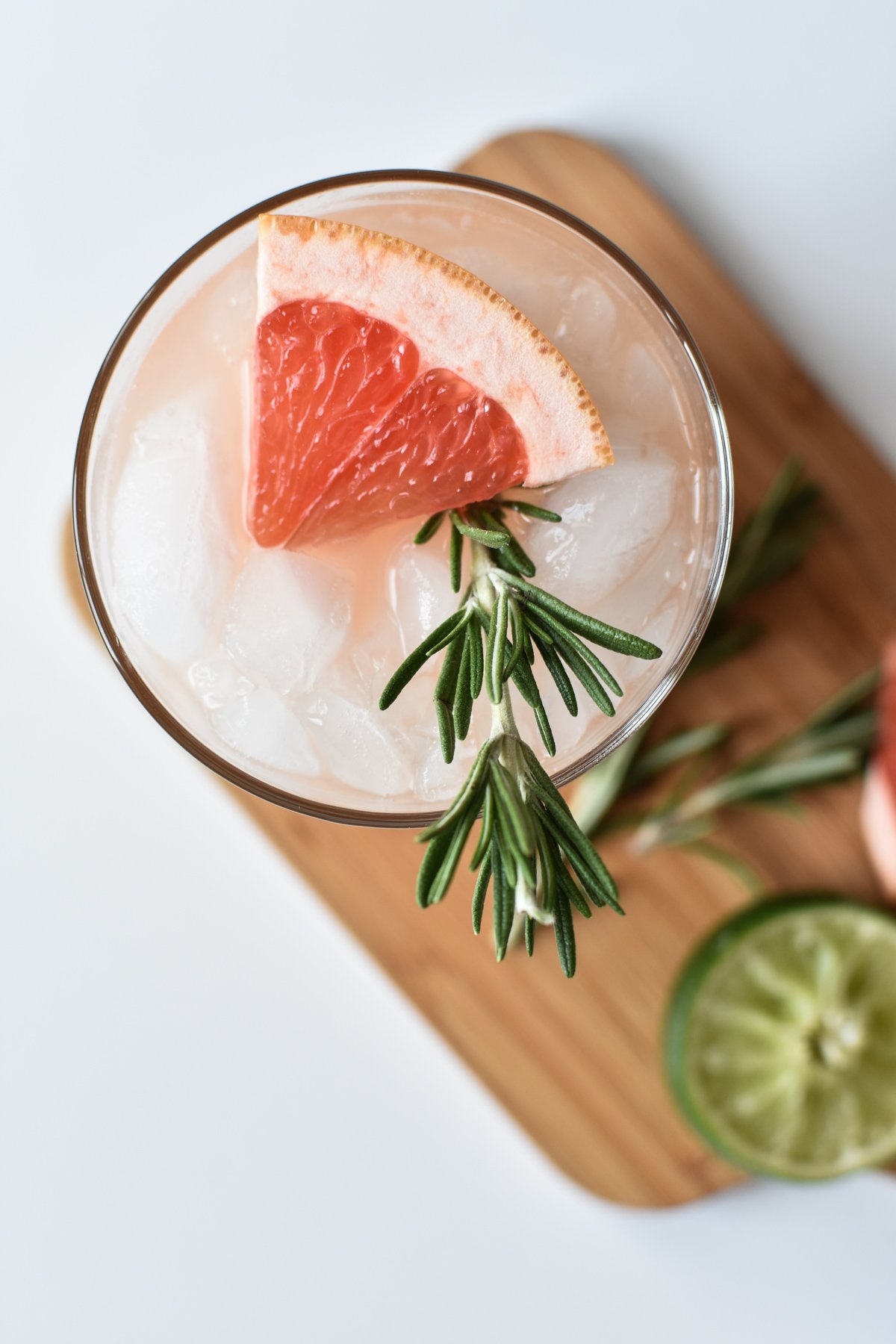 Mojito Mocktail
Mojitos always make me feel like I'm on vacation. Here's a great option for getting that same special feeling without the rum. The key is a mint-infused simple syrup and lot's of fresh mint and lime stirred with bubbly club soda. It's extremely easy to make, but so refreshing.
Get the recipe: Mojito Mocktail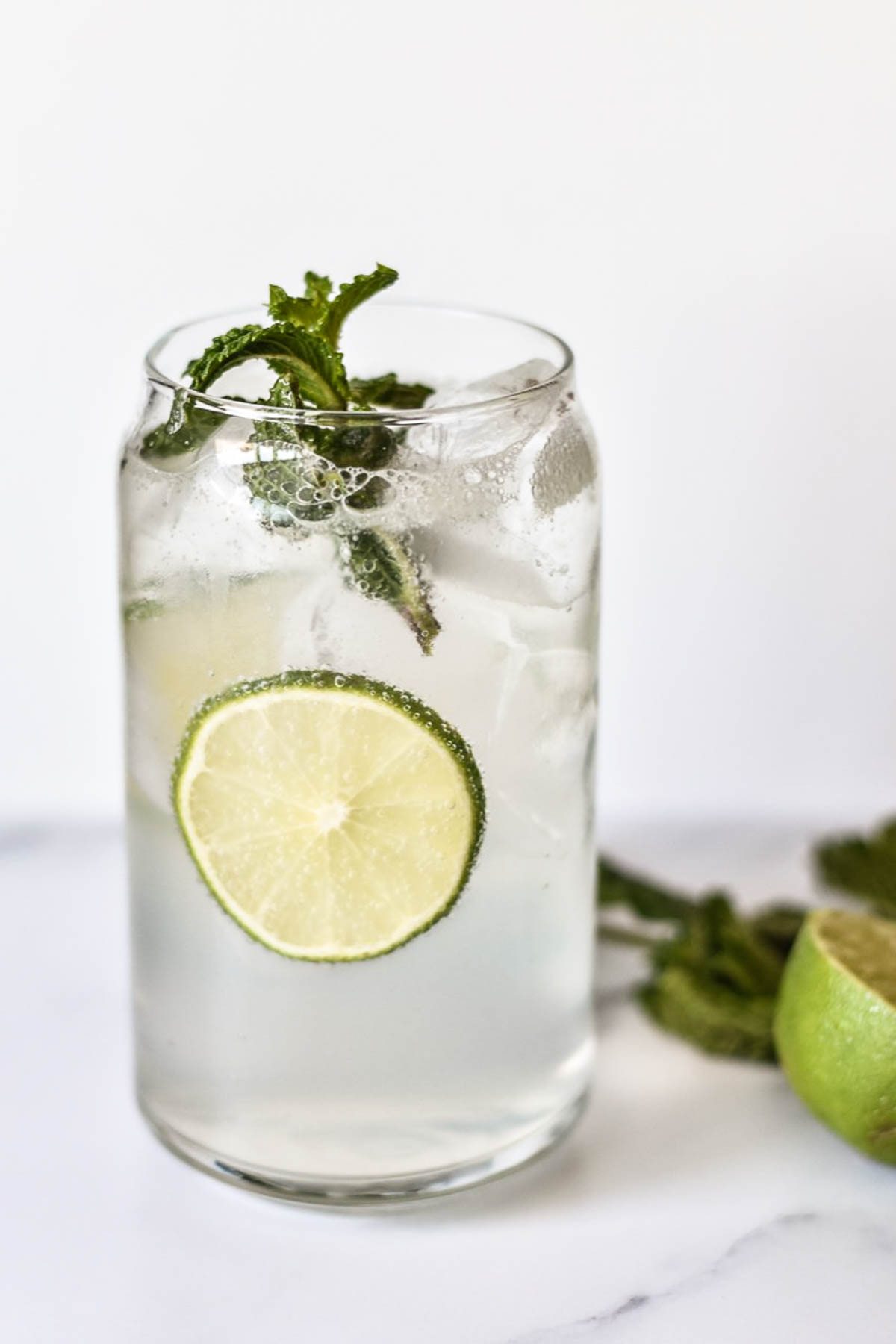 Summary
Whether you're avoiding alcohol post-holidays to do a little reset, are pregnant/nursing, or just like to find creative new drink ideas, you will definitely find a new favorite on this list. Now which one will you try first?
Want More Plant-Forward Recipes?
Join my VIP list and I'll send you five reader favorites! Healthy, flavor-packed recipes. What's not to love about that?